Car Sharing
What is Temporary Car Insurance?
There are loads of options for temporary car insurance out there so picking the right one can be tricky. Find type of short term cover is right for you here.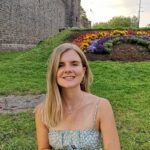 Temporary or short-term car insurance usually lasts between one and 60 days, as opposed to a regular 12-month policy. Most insurers will allow you to add temporary drivers or vehicles to your existing policy if you give them a ring. However, you'll usually have to pay admin fees, and there may be restrictions.
On the other hand, if you're looking for flexible cover which is quick and easy to buy, you'll find a variety of temporary insurance options online. Figuring out which temporary insurance is right for you can be just as confusing as deciding which annual policy you need. Don't fret though. The info here should help you decide which type of cover you need.
Can I get cover to drive my new car home?
When you buy a new car, you need to have insurance in place to drive it home. This can sometimes be a hassle, especially if you haven't sold your old car or switched over the insurance.
Temporary insurance is ideal for driveaway insurance, and can last between an hour and 60 days. This allows you plenty of time to get your new car home and search for the best insurance deal.
Can I borrow a friend or family member's car?
You can also get temporary insurance when you borrow a friend or family member's car, sometimes referred to as car sharing insurance. We offer fully comprehensive cover from one hour to 60 days. Car sharing insurance is available to GB licence holders from the age of 17, even if you've just passed your test.
Let's say you're home from uni for the holidays and don't want to rely on your folks for lifts. Borrowing a car from a family member is a lot less hassle. Or perhaps you need to borrow a friend's car from time to time. In these situations, looking into car sharing insurance could be the best option for you. It's also often less expensive than renting a car or getting put on someone else's policy.
What's more, as a temporary driver, you have your own policy. So if you have to make a claim, the owner's insurance and no-claims bonus is protected.
What if I'm learning to drive?
If you're learning to drive, learner driver insurance from Veygo can cover you in mum or dad's (or any friend or family member) car from two hours to 180 days.
The cover is available online for UK provisional licence holders. It works alongside the owner's main insurance, so if you do need to make a claim while learning, it won't affect their no-claims bonus.
Can I get insurance to test drive a car?
Buying a new car is a big investment, so it's important to take a test drive before handing over the cash. As with driving any vehicle, you must make sure you have the correct insurance in place before taking it for a spin. If you're buying from a dealership, they should have cover in place. However, if you want to test drive a car being sold privately, you'll have to sort out insurance yourself.
You've got a few options here. Your existing insurance policy may cover you to drive other cars (DOC), so double-check your insurance documents. Bear in mind though that this often only applies to driving in an emergency, and you only get third-party cover. So it's really important to read the small print.
Or if you don't have DOC on your policy, you can buy an hour's cover online to allow you to test drive a private vehicle. Here comes the bad news… unfortunately we don't offer cover for test drives yet. The good news? A quick search online and you'll find the perfect cover for you.
What happens when my temporary insurance runs out?
If you're using temporary insurance as the main insurance on your car (ie there's no annual policy), you're only covered for the policy duration. The minute your policy ends, it's illegal for your car to be on the road, whether it's being driven or parked.
Unless you have another policy in place to start when your temporary one ends, you must declare your car SORN (Statutory Off Road Notification). You need to do this even if your car is off-road for a short period of time.
If you haven't quite sorted your annual policy yet, you can simply buy another temporary policy to tie you over. Easy!