5 minute read
Car Sharing
Guides
What is defensive driving
What is defensive driving The year 2020 saw over 100,000 road traffic casualties, even with drivers using the roads a whole lot less. So getting a better idea of how to drive safely and reduce the risk of a car crash can't be a bad use of your time. Defensive driving follows…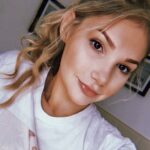 What is defensive driving
The year 2020 saw over 100,000 road traffic casualties, even with drivers using the roads a whole lot less. So getting a better idea of how to drive safely and reduce the risk of a car crash can't be a bad use of your time.
Defensive driving follows 3 basic principles:
Follow the rules and use the roads for safe purposes only

Look out for other users and give them space

Keep your vehicle in good condition
Whether you're an experienced driver or you're new to the game, getting to grips with defensive driving techniques will help make the roads safer.
Defensive driving course
Being a safe driver is about more than simply getting from A to B. You need to be able to anticipate potential hazards and knowing what to look out for whenever you're using the road. From weather conditions to other road user's actions, defensive driving techniques are all about having a good understanding of safe driving.
If you're after a bit more confidence behind the wheel, booking yourself onto a defensive driving course will teach you how best to put practice into play to benefit both yourself and other drivers. Here's what you should know:
Car safety
Car stopping distances
A good place to start with defensive driving is making sure you keep an eye on the cars in front of you. To help you better understand car stopping distances, we've put together some info here. All drivers can be unpredictable, so using the three second rule when driving behind a car gives some extra protection in a sudden brake.
A three second gap is thought to be a safe distance between cars when driving, but recognising other road hazards is important too. Weather conditions can affect car stopping distances for example, so increase the distance between you and other cars wherever's best.
Control your speed
An obvious but important part of defensive driving is to keep control of your car and its speed. It's thought that accelerating by just 1km/h could increase your chances of crashing by 3%. Even though it looks like a fairly small chance, it could add up if you decided to break the speed limit by 10mph.
Keeping control also means not letting the car get away from you, around bends for example. You'll need to slow down ahead of time whenever the cars in front start to brake too. Particularly in wet or icy conditions give yourself plenty of time to slow or come to a stop if needed. Being aware of skidding and aquaplaning hazards play a big role in mastering defensive driving, as they'll cause you to lose control of the car if you don't watch out for them.
Check your car mirrors
You'll have been taught this for your driving test as it's key to avoiding those driving test faults! But it's a habit you should continue long after you upgrade to that pink driving license.
Regularly checking your mirrors will give you full visibility of all your surroundings, which is key to protecting other road users. Whether they be drivers, pedestrians, cyclists, or motorcyclists, defensive driving is designed to keep them safe.
You should also be mindful of your blind spot, as you'll have to check for smaller vehicles and cyclists before starting a manoeuvre. This is also where learning things like the Dutch Reach will help you become as safe a driver as you can be, by looking out for others.
Getting used to using your mirrors and views in this way will help you manage unpredictability, making your journey smoother and safer.
Be aware of road conditions
Another defensive driving technique is knowing how to handle different weather and road conditions, and all good defensive drivers will change how they drive depending on the environment around them.
This is because responding to potential hazards includes picking up on them before they start to happen. You don't need to drive at 60mph on an icy road for example, or follow a car too closely in pouring rain.
Something to help you out with managing more dangerous road driving conditions is getting your MOT done and dusted on time. We've put together an MOT checklist to show just how important they are in keeping your car running safely.
Take driving breaks
This leads us onto the final technique in our list. The rules of the road can rely on the driver's own sensibility, like taking breaks on long journeys to grab a coffee and re-energise. If you're feeling tired and losing concentration, it's much better to park up and reach your destination a bit later than planned.
Feeling awake and alert could be one of the most important parts of defensive driving. It gives you the best chance of using the techniques properly to avoid traffic crashes and other road hazards.
Why practice defensive driving
Defensive driving will eventually become a natural habit over time and comes with benefits to your car as well as the people in it. Along with reducing the chance of a collision, defensive driving can help lower the costs of general car maintenance and fuel consumption. So, if you weren't already convinced on picking these techniques up, the added reward of saving money might encourage that bit more.
Temporary car insurance
Now you know how to perfect your defensive driving skills, it's time to get the hang of each technique for real. We could help you out with this side too! With our temporary car insurance, you could get yourself insured to drive either your own, your friend's, or your family member's car. So get your practice in!