8 minute read
Car Sharing
Guides
MOT check: the complete guide for your MOT
Answering your FAQs on the MOT test…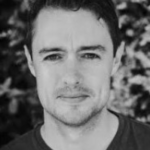 An MOT is an annual test that checks your car is safe, legally roadworthy and meets all the latest environmental standards. Getting your car's MOT test sorted is one of those responsibilities that comes with owning a car that can seem a bit daunting. To help you understand what's involved, we've pulled together the ultimate MOT checklist.
What does MOT stand for?
MOT stands for Ministry of Transport. The Ministry of Transport was the government department that set up the test back in 1960. While the department no longer exists, the purpose of MOTs remains the same; to check whether or not cars are safe to drive on the roads. It's now done in line with the latest rules and regulations of the Driver and Vehicle Standards Agency (DVSA).
What cars are MOT exempt?
Some classic cars are MOT exempt. If your car was registered more than 40 years ago and no substantial changes have been made to it over the last 30 years, you're exempt from MOT. However, your car still needs to be roadworthy, and you can choose to take your car for an MOT.
When is my MOT due?
You'll need to get an MOT three years after the date of your car's registration. After that date, it needs to be retested every year on the date of the last MOT test. You can be fined up to £1000 for driving a vehicle without an MOT, so it's not a date you want to forget.
Most garages will send you a handy reminder to let you know your MOT date is coming up. But if you want to be sure or just need to check your car's MOT history, you can do this using the government website:
Click start now and enter your car's registration number plate

Press continue and you'll be taken to a page that tells you the date your car was registered and when your latest MOT is valid until

Click MOT history to find out any previous fails or problems
How long does an MOT take?
On average an MOT test takes around 60 minutes. However, if your car fails its MOT and needs repairs it will take longer. You can usually wait at the garage while your car gets its MOT, or you can drop it off and the garage will call you when it's ready to collect.
How much does an MOT cost?
The cost of an MOT depends on the type of car you're driving and which MOT test centre you choose to go to. However, there's a limit in place by the DVSA so the maximum an MOT should cost for a car is £54.85.
What is checked on an MOT?
Here's a checklist of all the key elements that will be checked during your MOT test.
1. Body, vehicle structure and general items
A general inspection of the body of your car. To pass the MOT, it will need to be free from excessive corrosion and sharp edges.
2. Tyres and wheels
Tyres will be checked for wear and tear, making sure there are no bolts missing and that the tread depth is at least 1.6mm. To find out how to check your tread depth, check out our article on driving in winter.
3. Brakes
Brakes are a really important part of your MOT test because they're so critical to safety. They must be in excellent condition and hold the car firmly to pass your MOT.
4. Lights
Lights not working properly is a common reason for failing an MOT. All lights on the car will be tested including front and rear lights, brake lights, fog lights and indicators. They will need to be correctly positioned, turn on easily at the switch and show the right colour.
5. Mirrors, doors and load security
Your mirrors should be secure and unbroken so they're safe to use. The doors will be checked to make sure they can be open from the inside and outside of the car. All openings including the doors, boot and bonnet will be checked to make sure they can be shut securely.
6. Seats and seatbelts
The driver's seat should be adjustable and all seats will need to be securely fitted. Seatbelts need to be attached securely and in good condition.
7. Steering and suspension
Steering and suspension will be checked to make sure they're in good condition and working correctly with the right steering oil level.
8. Windscreen, windscreen wipers and washers
Windscreens are checked for chips and cracks. Any cracks in the area that's swept by windscreen wipers must be less than 10mm, outside of this area they can be up to 40mm. The rubber blades on the wipers should be in good condition and work correctly.
9. Registration plate and Vehicle identification number (VIN)
Your car's registration should meet regulations and be securely attached to the car. The Vehicle identification number (VIN) needs to be displayed and legible. Each car has a unique VIN to identify it. The VIN can usually be found either on the front of the dashboard or on the driver door side pillars.
10. Towbars
Towbars will be checked for secureness, condition and any inappropriate repairs or modifications. They'll also check the speedometer is working correctly and engine mountings are secure.
Check out what invalidates car insurance for more information on modifications.
11. Horn
The MOT tester will check to see your horn is working and is loud enough. This is an easy one to check at home before you go!
12. Electrical wiring and battery
Electric wiring will be checked for damage and security. This is to make sure it's not going to short circuit or become detached. They will check the battery to see if it shows signs of leaking electrolytes.
14. Exhaust emissions and system
The car will be checked to make sure it meets the latest regulations on exhaust emissions. They will also do checks on the fuel system, so make sure you've got the key because the fuel cap will need to be opened.
MOT fail list
You can fail your MOT based on any of the parts listed above in our MOT checklist, depending on how serious the problem is. According to data from the DVSA, in quarter 1 of 2019-2020, 32.54% of car's failed their MOT, so it's not uncommon. These were the 5 most common reasons for failing:
Lights, reflectors and electrical equipment

Suspension

Brakes

Tyres

Visibility
What happens if you get an MOT advisory?
MOT advisories are things that your MOT tester advise you to get fixed, but are not officially part of the test. You don't have to get advisories fixed, but it's likely to cause you problems in the future if you don't.
What happens if you fail your MOT?
If you've failed your MOT, you'll be given a 'Refusal of MOT Test Certificate' which explains the reasons your car has failed its MOT. You'll need to get these issues fixed and then get your car retested to get your MOT certificate.
Assuming your test centre does repairs, you can leave your car there to get all these issues fixed. You'll have to pay the cost of any repairs, but you won't have to pay to get your car retested as long as everything is fixed within 10 days.
Or, you can take your car elsewhere to get repairs. If you bring it back within 1 day you won't have to pay, within 10 days you'll pay a partial retest fee and any longer you'll have to pay for the test again. For more information check out the government guidance.
Can you drive a car with a failed MOT?
If you got your MOT before your last MOT certificate expires, you can still drive your car up until it's been a year on the date you got your last MOT. That is unless you get any dangerous problems listed in your MOT. If you have any dangerous issues, you'll have to pay to get them fixed before you can legally drive your car.
Tips to pass your car's MOT
The best advice we can give you to make sure you pass your MOT is to keep on top of your car maintenance all year round. This means doing your car maintenance checks and taking your car to get a full service.
Here's some articles you may find helpful:
Can I take an uninsured car for an MOT?
You can take a car that is SORN for an MOT, but you'll need to make sure you pick up insurance to cover you for the journey. We might be able to help you out with temporary car insurance for as little as 1 hour.