5 minute read
Car Sharing
Guides
Full car service checklist
What is a full car service and what does it include?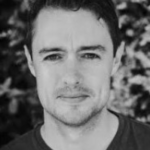 Getting a full car service is important to make sure your car is working safely. It may seem like a bit of a drag, but it doesn't have to be. With our full car service checklist you'll find out exactly what to expect when you're getting your car serviced, and why it's so important.
What is a full service?
A full service can be done by your local garage and is there to check the condition of your car. It will check general wear and tear, brakes, the engine; pretty much every part of your car. It's designed to make sure your car is working at its best so you can be safe on the road.
Why should I get a full car service?
Getting a full car service makes you safer on the road, plus you'll have a better driving experience; it helps to improve fuel efficiency, create a smoother engine and better handling. You're also likely to end up saving money on repair bills just by keeping on top of your car's health.
As well as your full service, there are regular checks you should be doing yourself to make sure your car is running at its best. Check out the essential car maintenance checklist if you need a reminder. When it comes to the full service though, leave it to the professionals. Modern cars are computerised which makes them difficult to service. Most of us don't have the tools or the skills to do everything safely. Trust us on this one!
What is the average cost of a full car service?
The price will vary depending on the size of your car and the garage you choose to go to. It may be worth shopping around your local garages to find the best price. Generally you should expect to pay between £150 and £400. The top end of that bracket would be for a much bigger car. You can check out Halfords for a handy example of the breakdown of costs for different car services.
How often should you get a full service?
Generally you should get a full car service either every 20,000km or every year – whichever comes first! However, it varies from car to car so you'll need to think about:
The make and model of the car
How old your car is
How many miles you do
How it's used (what kind of roads you tend to drive on)
When is my car service due?
Most modern cars will let you know when a service is due through a notification on your dashboard. The notification varies depending on the car make and model but it often says 'service' or 'service due', or you may have a spanner and a car symbol. If your car doesn't do this, but you've got hold of the service book for your car, then you can check when it was last serviced there.
If all else fails, contact the garage you last went to for a full service and they should be able to let you know when you last came in and when you need to get another service. It's always a good idea to make a note in your diary when you get a full service to remind you when you need to book the next one.
Full car service checklist
So, what does a full service include? It can involve up to 50 or more components, systems checks and adjustments. It will vary depending on the car make and model as well as the garage you go to, but here are the key things you could expect as part of a full car service:
Engine oil and oil filter
Lights, tyres, exhausts
Bodywork
Brakes and steering
Fluid and coolant levels
Suspension
Car battery
Drive belt
Alternator hose and vacuum inspection
Air cleaner replacement
Fuel filter replacement
Stamp service book
How long does a full car service take?
A full car service usually takes around 3 hours. So assuming no major issues are found, you should get your car back the same day. It's a good idea to have a chat with the garage before booking in as most will ask you to drop off in the morning and they'll call you once it's done.
Is a full car service the same as an MOT?
We know that running a car is expensive, so it'd be nice to think that your MOT would do the job. Unfortunately, an MOT and a full service are not the same thing. MOTs are mandatory and they make sure your car is roadworthy, but they don't do any of the in depth checks on general wear and tear of the car.
Here's a full list of what happens in an MOT check.
What is a full service history?
You may have noticed in our full car service checklist that the last step on the list is to stamp the service book. This is an important step because it proves your full service history. A full service history means that a car has been maintained in line with the manufacturer's service schedule and has all the documents to prove it. You'll need to take your car to an approved dealer to get the stamp on the service book.
So why does any of that matter? Not having a full service history could affect the resale value of your car. Even if it's in good condition, without the relevant documents you probably won't get as good of a price for it. It can also help your insurance. If you're in an accident for example and your car needs to be replaced, having your full service history will help your insurer estimate the car's value before the accident.
Borrow a car while your car is in the garage
Need to drive somewhere while your car is getting serviced? You could borrow a friend or family member's car using temporary car insurance. We'll cover you from as little as one hour and you can be on the road in minutes. Plus, the car owner's no claims bonus won't be affected if you need to make a claim.
Or if your car is SORN and you're taking it for an MOT or full service, you can get temporary cover to insure you on your drive to and from the garage.