Car Sharing
The impact of lockdown on transport
We recently sent out a survey to our temporary car insurance customers to see how lockdown has affected their driving habits. Check out the infographic below for more information…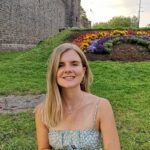 We recently sent out a survey to our temporary car insurance customers to see how lockdown has affected their driving habits. Check out the infographic below for more information: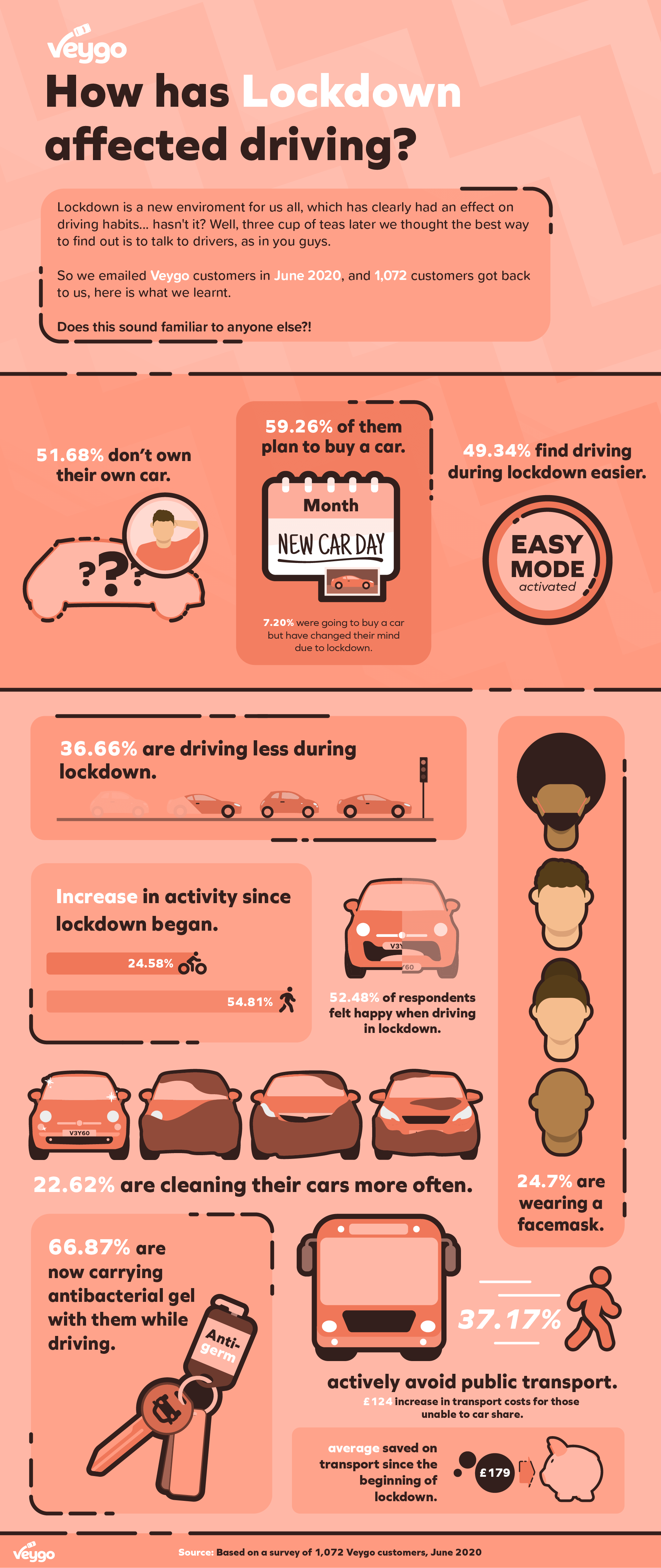 Driving during lockdown
It's not surprising that most people are driving less with 36.66% of respondents driving a lot less, and 20.61% are driving a bit less.
The majority (52.48%) are happy when driving and have found driving during lockdown easier than normal (49.43%).
Have people been sharing a car during lockdown?
Only 13.43% of respondents used to car share with someone outside of their household, with an average increase in transport costs of £124 from no longer being able to car share. But 54.22% of respondents that don't already car share said they would consider car sharing after lockdown ends, the top factors being that it's cost-effective (45.55%) and better for the environment (41.14%)!
Are people still planning on buying a car during lockdown?
Interestingly, 7.20% of respondents were going to buy a car but have changed their mind due to lockdown.
What's the impact on public transport usage during lockdown?
36.6% reported using public transport less, 37.17% reported actively avoiding public transport and 12.62% are using it less due to less journeys being run. Do you think this will continue once businesses and offices re-open, or will people remain encouraged to use other transport methods?
Are people using other forms of transport?
Are you taking the opportunity to get outside more? So are most respondents! 54.81% said they are walking more in lockdown, 24.58% have been cycling more.
Despite the recent hype about electric scooters, less than 1% of respondents were planning on buying one.
Have there been changes to behaviour with cars during lockdown?
66.87% of people are carrying antibacterial gel with them when driving.
22.62% are cleaning their cars more often.
24.7% of respondents reported wearing a facemask whilst driving.
12.56% have been borrowing a car.
17.68% have been wearing gloves.
14.7% are driving with their windows open.
8.74% keep their windows closed in traffic.
Are people saving money on transport during lockdown?
Lockdown has allowed a lot of people to save some money on expenses, such as fuel or train tickets. Respondents have saved an average of £179 on transport!