3 minute read
Guides
Learner Drivers
How to book a practical driving test
You've practiced your 3 point turns, you know your highway code better than you know the alphabet, and you've aced your theory test… sounds like you're ready to book your driving test.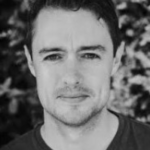 Are you ready to drive and wondering how to book a practical driving test? Now more than ever, people are looking to get that perfect pass as soon as they can. We've got all the details on how to book a practical driving test for you.
Can I book my
practical
driving test at the moment?
Following the recent UK lockdown the DVLA had to cancel all practical driving tests. These are the dates the driving tests are set to resume:
England – 22nd April 2021
Scotland – TBC
Wales – 22nd April 2021
They will be confirmed nearer the time and full details are here.
Not passed your theory test yet? If you live in England, Wales or Scotland and your theory test expired in lockdown, you'll have to do another one before you book your practical driving test. You won't need a theory test if you're doing a practical driving test to upgrade from automatic to manual.
You will need your driving license to rebook your theory test. If you need to rebook or you just want to check it, go to the candidate log in page and fill in your name, driving license number and date of birth.
While you're waiting, there are a lot of ways to sneak in some extra driving practice so you're 110% ready to go.
Driving test availability
There's a backlog of driving tests at the moment which means even if you're ready, you may still have to wait some time to do your driving test. It's worth checking the driving test availability at driving test centres a bit further afield. You may just get lucky!
Check out the toughest and easiest driving test centres to help you decide where you might want to try.
What documents do you need to book a driving test?
To book your driving test online, you'll need these documents:
B
ook
your practical
driving test online
Make sure you've passed your theory test. Then

go to

https://www.gov.uk/book-driving-test

.

Click 'Start now'

Choose the type of test you're taking

Fill in your license details

Confirm your test date according to availability

Confirm your test centre

Fill in your personal details

Fill in your card details

Confirm your payment
Voila. One thing to bear in mind, the online booking system is only open from 6am till 11:40pm.
TOP TIP: If you pass and you had learner driver insurance with us, we'll give you a discount on temporary car insurance too.
Can
I
book my driving test over the phone?
Yes. You can also book your driving test over the phone to DVSA on 0300 200 1122 or by post. You can download a postal application form, and payments can be made via cheque or postal order, not cash.
You have to have lived in England, Wales or Scotland for at least 185 days in the last 12 months before the day you take your test. And check out our article if you're wondering if you can take a driving test in your own car before you fill in your form.
How much is a driving test?
The cost of a practical driving test depends on the day you choose. On a weekday, it's £62 and on a weekday evening, weekend or bank holiday it's £75.
Have a look at our article on driving test days, what to expect and how to prepare to help you prepare for the big day.
Can I change my
practical
driving test date?
Yes. But you'll have to give at least 3 working days or else you'll have to pay an extra fee if you want to change your driving test date last minute. Not quite like your next university assignment. To change your driving test date, you have to go to the test log in page and fill in your driving license number and driving test reference number.
It's currently free to change your driving test date because of coronavirus. You can change your appointment up to 10 times.
Can I cancel my
practical
driving test?
Again, you'll have to give 3 working days notice otherwise you'll lose your money, but yes you can cancel your practical driving test online. This can be done the same way as changing your driving test date.
Go to https://driverpracticaltest.dvsa.gov.uk/login and fill in your driving license number and driving test reference number.
I've failed my
practical
driving test
, c
an I r
ebook
?
Driving tests are not easy. We've seen people fail their test in lots of different ways. Don't worry, if you fail your driving test, you can rebook another one after 10 working days. And to add an extra positive, Saturdays are counted as working days for this. Nice.
My
driving test was
cancelled
, now what?
If your driving test date was cancelled because of things like bad weather or an overlapped appointment, it will get rearranged for you without costing extra. Remember that the DVSA won't pay for anything extra though, like if you've borrowed a car.
So, not all ideal news there. We know what you're thinking, 'what am I supposed to do in the meantime?' You don't want to get rusty and with our learner driver insurance, you can borrow a friend or family members' car to practice… no need to thank us, it doesn't even impact the owner's no claims bonus if something goes wrong.