5 minute read
Thank you NHS: Meet our NHS Heroes
Veygo NHS customer stories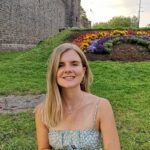 2020 has been some year. All our lives have changed in countless ways. Schools closed, employees sent home and friends and families separated for months on end. But through it all, one thing has stayed the same. The NHS staff have had our back; working day in, day out to keep us all safe.
When the first lockdown began back in March, we wanted to do something to support the NHS who were doing so much for us all, so we offered a 75% discount to make sure they could get to work as safely and cheaply as possible.
It's been such a tough time for everyone and we're really proud to have saved NHS workers over £50,000…it was the least we could do. We've caught up with some of the amazing NHS staff who used our discount during the pandemic. Here are their stories.
Jack Chitty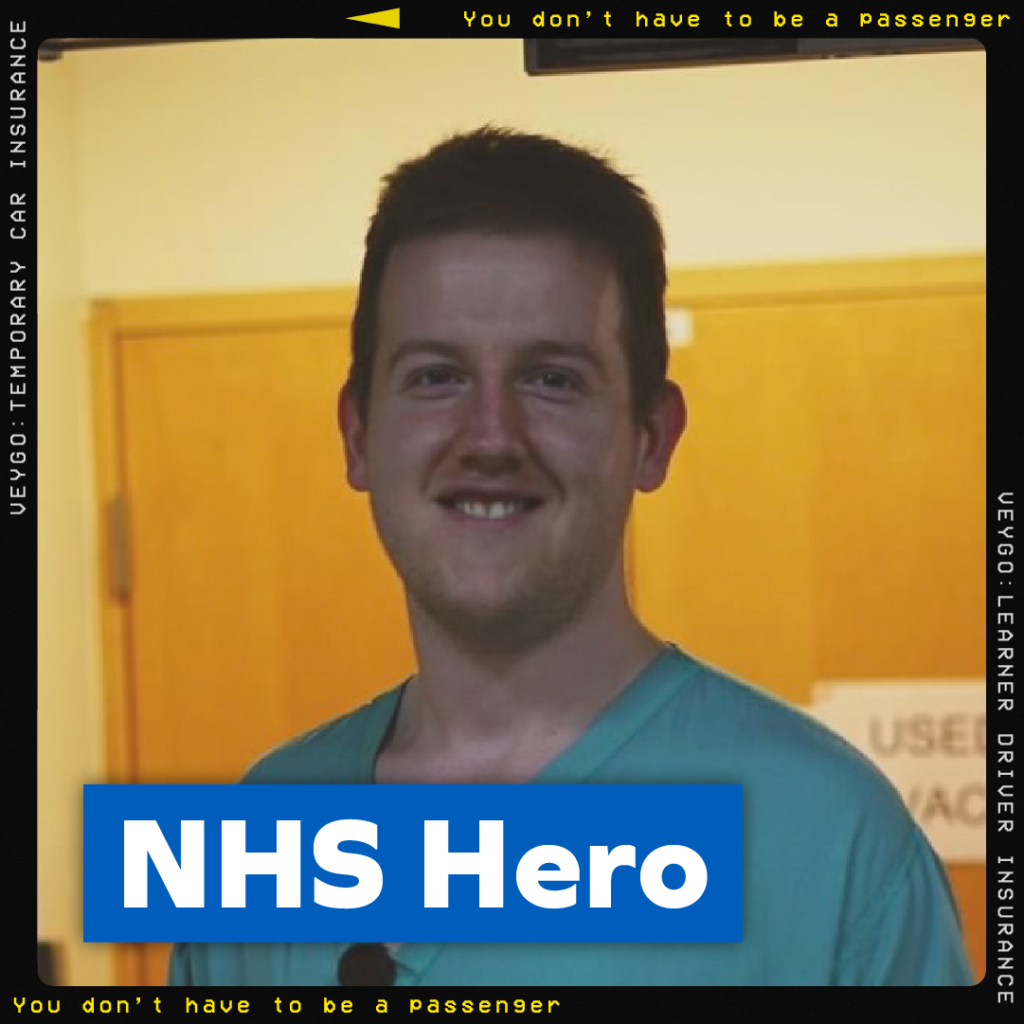 Jack used to work as a theatre porter at Sailsbury hospital. He left that job, had a career change and became self-employed. When the pandemic hit, Jack was called on to come back to the NHS and work in the intensive care unit (ICU) because they were so short of staff.
Jack put his life on hold and returned to the NHS to work in the ICU, working tirelessly on the frontline 6 or 7 days a week.
"I'd left my previous job, but I was still paying London rent. Without your discount I wouldn't have been able to get to work at the hospital and still make ends meet. Veygo really was a life saver and so easy to use."
Temi Olonisakin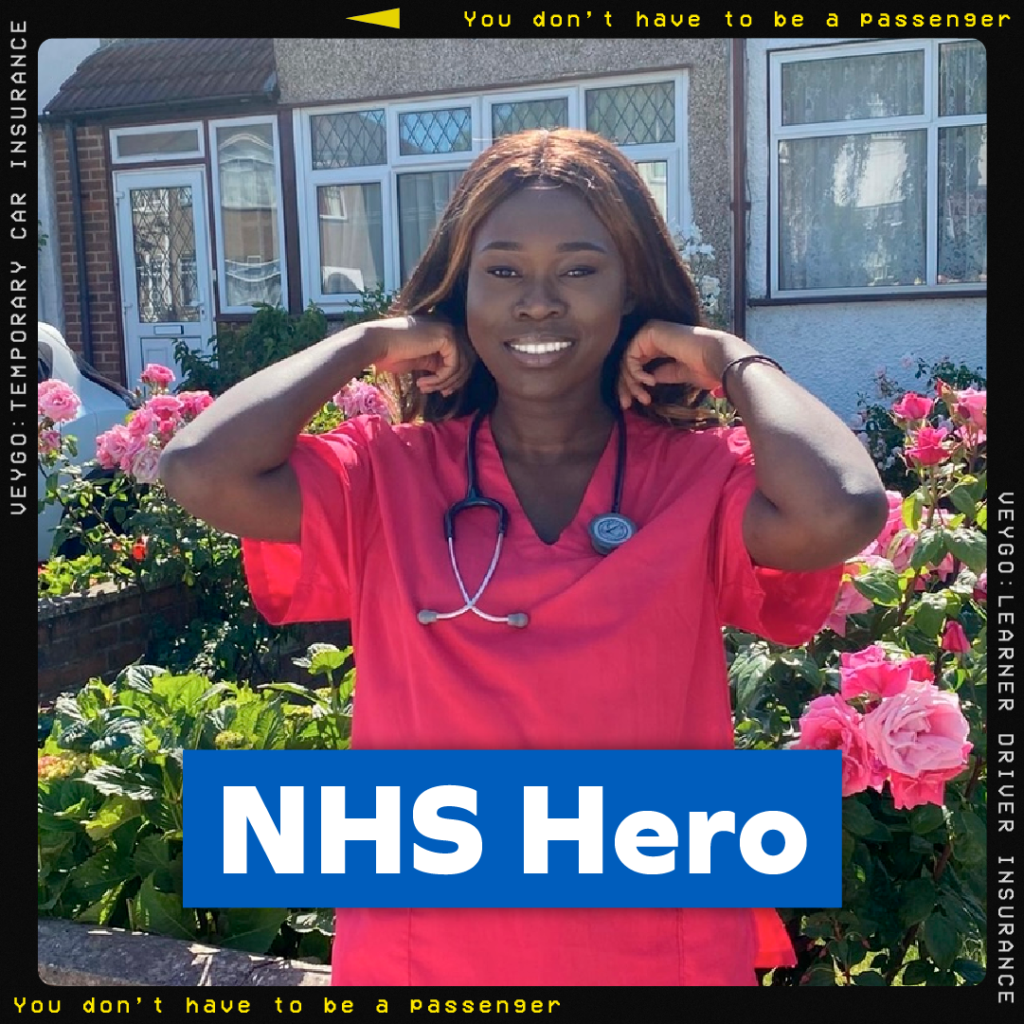 Temi is a doctor who works in a hospital in London. During the first peak of the pandemic, her rota was changed and she had to work extremely hard to help meet the rising demands.
"It was a very stressful time at work, but we got through it together."
Temi has a driving license but doesn't have a car because the public transport in London is so good. She wanted to support people and her team but wasn't sure about using public transport because of the risk of coronavirus. She saw our NHS discount and started borrowing her Mum's car to get to work safely.
"The process was really simple. It took 5 minutes max from going on the site to getting insurance."
Britney Temidayo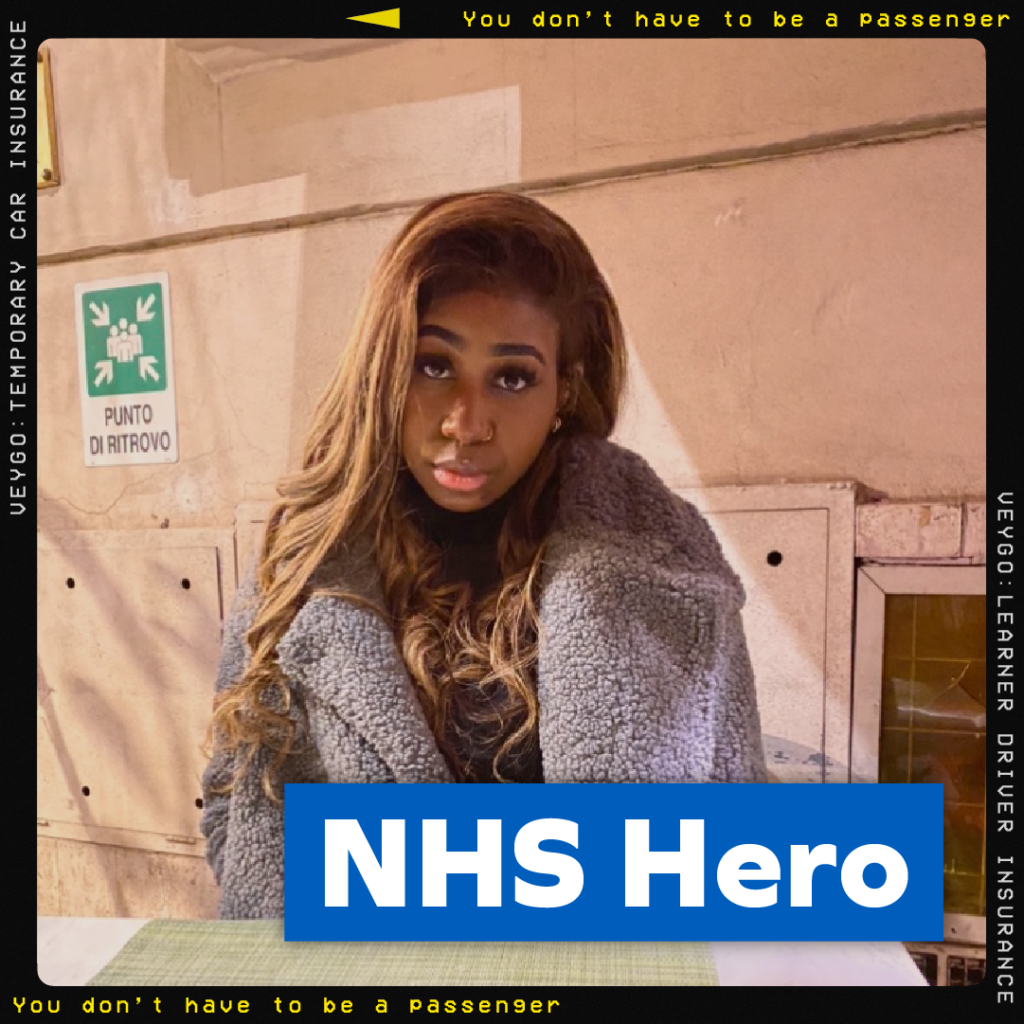 Britney is a student who works as domestic and ward support at Basingdon hospital. When coronavirus hit, she knew she didn't want to be on the bus anymore so she borrowed her brother's car to get to the hospital for work.
With a vulnerable Mother at home, Britney also used our temp insurance to do all the food shopping and look after her family. She would wake up, do her uni work, then go and work a late evening shift in A&E.
"Veygo made me feel safe. To be honest, I thought it was too good to be true because everywhere else was so expensive. It was simple and I'm so glad I had enough cover."
Alex Gurton
Alex is a student midwife and plays a vital role in delivering babies and looking after mother and baby's health and wellbeing. When the pandemic started, she very quickly had to adapt to a new way of working and learning.
She was cautious of using public transport so she borrowed her brother's car to get to work and make other essential trips.
"I trusted the offer because I know Veygo is a reliable brand. I loved that the process was so quick and easy."
Thank you NHS
Thank you to our NHS Heroes for sharing your stories with us and to every single NHS worker for everything you do. We're glad we've been able to help you in our small way by getting you safely to work with temporary insurance.