5 minute read
Guides
Are dash cams worth it?
Thinking of buying a dash cam? Here's some info to help you make the decision!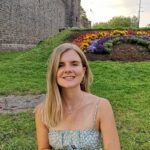 Are dash cams worth it?
Thinking about getting a dash cam but not sure they're worth it? We've looked into the pros and cons of having a dash cam, what sort of dash cams are out there, and how to pick the best from the bunch.
What are dash cams?
Dash cams are mounted onto your dashboard and record the road while you're driving. They're installed into the car and connect to the car's battery, meaning they record whenever the car is moving.
All of the footage recorded by the camera is stored on an SD card and uses loop recording to save it from running out of space. Some even have GPS systems built in to show the car's speed and location.
If you're after peace of mind, using a dash cam may be the way to go… they'll record the moment a collision happens, so the insurer can easily find out who's at fault.
Pros and cons of having a dash cam
Pros
1. Using the recorded dash cam footage as evidence
If there's a crash, the dash cam's g-sensors will be triggered, which alerts the SD card to save that recording separately. Having this as evidence means the insurance company could prove your innocence, resolve the case quicker, and get you back out on the road.
Knowing what to do after a crash can be confusing, but having the footage will help keep your mind at rest. Some dash cams come with sensors to detect if someone or something comes within a certain distance of your car, and automatically starts recording. This makes great evidence if someone crashes into your parked car and drives off.
2. Dash cam car insurance discount
Some providers will offer cheaper insurance premiums if you have one, but not all insurers do. This is because the dash cam won't make you less likely to have a crash, but it does help the insurer find out who's liable if a claim is made. One dash cam manufacturer, Nextbase, found that almost 40% of surveyed people would feel safer when driving with a camera on board their car.
3. Good behaviour from other road users
Although having a dash cam won't stop you from being involved in an incident, some say they encourage the drivers around you to act more cautiously and think twice about how they're driving. So, if having a dash cam makes the roads a safer place to be, then surely it's a good thing.
4. Can dash cams drain your battery?
Thankfully, the answer is no! They use a tiny amount of electricity and won't majorly impact your car's battery. Things like battery discharge prevention modules make sure the dash cam turns off if the car's battery falls passed a certain level. You can also check the battery yourself if you're up to it.
Cons
1. The price of a dash cam
Buying a dashboard camera can be pretty expensive. Even though they provide a fair few benefits, their price can definitely feel like a drawback. There's a huge range to choose from in terms of price, so weigh up the downsides against the good before making your final decision.
2. The placement of a dash cam
We'll go over why the placement of a dash cam is so important. In short, getting it wrong could leave you out of pocket and without your evidence.
What type of dash cam should I get?
So, if you decide that you want to get a dash cam, here's how to pick the right one for you. You want to make sure you're getting the benefits you pay for, especially if you're in a crash that wasn't your fault. Here's a few tips to keep in mind:
High quality – the camera needs to pick up all the details on your journey, you'll want to be able to clearly see the third-party's number plate for example.

Front facing Vs rear facing – we'll talk about the benefits of having both!

Extra features – GPS / G-force sensors / parking mode… you might not need all of these, but you'll need to choose which suits you best in terms of convenience.
Easy to install – you don't want to be faffing about trying to set up a tricky-to-use dash cam every time you set off, so shop around and find one that's easy and effortless.
Front and rear dash cam
When buying a camera, you can choose to just get one to record what happens in front of you. Or, you could opt for a front and rear facing dash cam. This means you'll be able to see what happens behind you too.
Having just one camera in the front is the cheaper option, but it won't record if someone or something hits the back of your car. So, a bigger view of the road could come in handy – the choice is up to you!
Rear-view mirror dash cam
You could pick a rear-view mirror dash cam, which typically clips onto the front of your mirror and has the option to dually record in front and behind. The good thing about this camera is that some of them come with parking sensors and a GPS feature, so you won't have to sell your vintage car to get this benefit!
WIFI dash cam
This type of dash cam is popular for its convenience. If you need to view or download footage of an incident, you can simply access it straight from your phone! It happens once the camera is connected to WIFI and the app is downloaded and opened on your phone. It also helps to stop footage being overwritten – the only downside is that they can be a bit more on the pricey side.
Legal placement of dash cam UK
It's really important to get the placement of your dash cam right, as you could be fined if the police consider it to be blocking your view. It could also mean the insurer would no longer accept the dash cam footage in the event of an insurance claim, so you'll need to get the placement sorted before you start the journey.
The Highway Code says that the windscreen and windows need to be kept clean of any obstruction. So, a good option would be to clip it to the back of your rear-view mirror.
Dash cam installation
After you've got the placement right, you'll need to connect the camera to your car. Plug the trail lead into the cigarette lighter and make sure the cable isn't dangling down and blocking your view. You could secure it around the edge of the windscreen to stop this from happening.
Or, if you'd prefer to avoid the hassle, you can get it fitted professionally by contacting a specialist. Job done!
Whichever you go for, having a dash cam can make you feel at ease on the road and will give you great evidence in the event of an accident. It could be especially handy to install one before borrowing someone else's car, for that extra bit of reassurance.
So, you've got all the information, what do you think… are dash cams worth it?

Be on the road in minutes…
Looking to learn to drive or get out on the roads? Well, we might be able to help you with learner driver insurance or temporary insurance. From just 2 hours for leaners and 1 hour if you have a full license, you could be on the road in minutes with our flexible insurance!