We've looked into the price of driving home for Christmas this year and found some astonishing results. Our study revealed that Brits heading home for Christmas this year could save almost half on their trip home travelling by hire car rather than by train.
December is already an expensive month, so savvy consumers could save up to £100 by ditching the train this Christmas and renting a car with friends or family to get around instead. Plus, it beats hauling all your presents and luggage on the train – right?
Save money on your commute by renting a car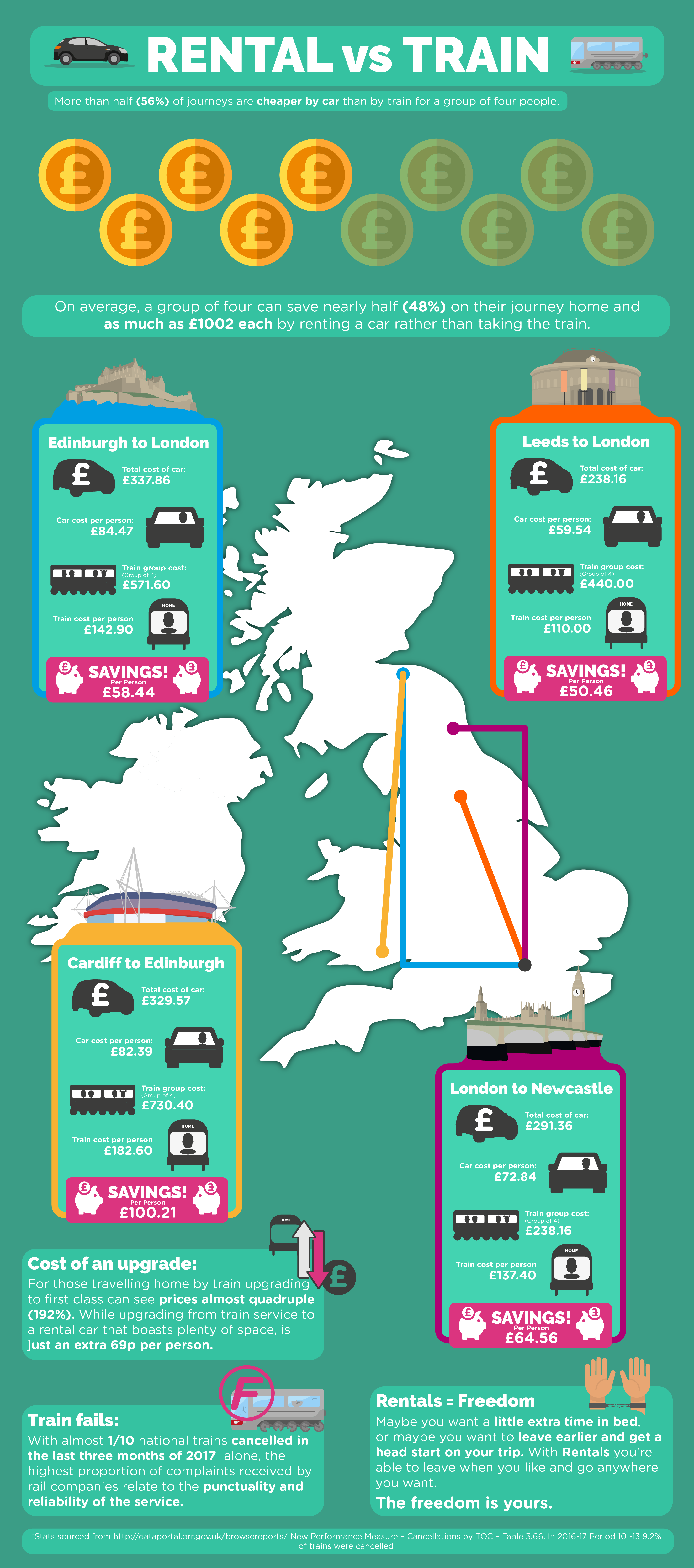 ---
If you're interested in this alternative way to get home for Christmas check out Veygo Rentals to find out more.