5 minute read
Guides
Learner Drivers
Cost of learning to drive
Find out how much it will cost to learn to drive with our learning to drive cost calculator.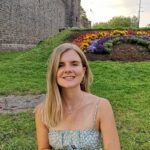 How much is a provisional licence in the UK?
Before you can take driving lessons or your test in the UK you will need to apply for your provisional licence, which costs £34 when you apply online.
How many driving lessons should I take and how much would that cost?
According to the DVSA, the average learner driver in the UK needs around 45 hours of professional lessons to pass their test.
The average price of a driving lesson in the UK is around £27.50, but this does vary based on location and how many lessons you book. For example, a single lesson in London can be as high as £30 whereas if you book a block of 10 lessons in the south west, each lesson can cost as little as £19.
Based on the figures above, that equates to a budget of £1,237.50 for driving lessons alone. You can read more about this data in our learner driver report or click here for more information on the number of driving lessons required.
How many lessons should I take in my own car or with friends and family?
On top of paid lessons it is recommended, by the DVSA, that you get 22 hours' practise in either your own car or a friend or family member's car. This can be the best way to reduce the cost of learning to drive. However there are a few rules for who you can learn with:
They must be over 21

They must be qualified to drive the type of vehicle you want to learn in. e.g. they must have a manual car licence if they're supervising you in a manual car

They must have held a full driving licence for 3 years (from the UK or the EU)
Don't forget you will need Learner Driver Insurance to drive your own or someone else's car, but the cost of this is much lower than private lessons. On average, 22 hours of Learner Driver Insurance will cost £71.66. This works out much cheaper than insuring a car for a full year, especially when you don't know when you will pass your test. The pay as you go nature of Learner Driver Insurance is much more flexible so if you pass your test sooner than expected the saving could be significant.
You will also need to purchase a set of L-Plates, which cost around £5.
How much does a driving test cost in the UK?
Driving test costs are the same across the whole of the UK. For cars, a theory test costs £23, and the driving test costs £62, making a total cost of £85 for driving tests. If you need to re-book your test after missing or failing it, the same costs will apply.
You can book your test here or if you need to move your test to an alternative time or date you can do that here. If you would like to find out more information about booking your driving test you can find that here.
The full cost of learning to drive
Based on the figures quoted above the full cost of learning to drive in 2021 is £1,433.16. This figure is based on the following –
| | |
| --- | --- |
| Item | Cost |
| Provisional licence | £34 (When applying online) |
| 45 hours of lessons with an instructor | £1,237.50 |
| 22 hours' Learner Driver Insurance | £71.66 |
| L-plates | £5 |
| Driving tests (theory & practical) | £85 |
| Total | £1,433.16 |
How can you reduce the cost of learning to drive?
Practise as much as you can in a friend or family member's' car

Choose you car carefully, some cars cost more to insure than others

Shop around for your driving instructor as they charge different rates

Book multiple lessons at once in return for a discount
The cheapest cars to insure for learner drivers
If you are planning on buying a car to learn to drive in, there are certain types of cars that are cheaper to insure than others. Veygo has insured thousands of learner drivers and based on our own data we can reveal the following cars are the cheapest to insure.
| | |
| --- | --- |
| Top 10 cheapest cars for learner drivers | Average learner driver costs for 11 days (inc tax) |
| VAUXHALL VIVA | £33.01 |
| FORD KA+ | £33.06 |
| SEAT MII | £33.09 |
| VOLKSWAGEN UP! | £33.12 |
| SKODA CITIGO | £33.19 |
| MG MG3 | £33.19 |
| HYUNDAI I10 | £33.31 |
| PEUGEOT 108 | £33.38 |
| CITROEN C1 | £33.44 |
| SUZUKI SPLASH | £33.48 |
The above data is based on Learner Driver Insurance quotes for 17-20 year olds between October 2020 and October 2021. You can see the trend that smaller, less expensive cars are cheapest to insure.
Is it cheaper to learn to drive in a manual or automatic car?
It can be cheaper to learn to drive in an automatic car but only because it's a simpler vehicle to learn in. There is less time spent trying to find the biting point of the clutch, for example, or getting used to the gearbox of a manual car.
For these reasons it's possible to save money on the cost of lessons. In terms of insurance, automatic cars are 13% more expensive to insure for learner drivers. Again, this is based on Learner Driver Insurance quotes for 17-20 year olds between October 2020 and October 2021.
You have to bear in mind that if you pass your test in an automatic car you will only ever be able to drive an automatic, whereas if you pass your test in a manual you will be able to drive both manual and automatic cars.
Conclusion
There's no getting away from the fact that learning to drive is expensive, but there are things you can do to keep costs down. Taking lessons with friends and family and using a smaller, manual car can reduce costs of Learner Driver Insurance. Shopping around for lessons and booking in bulk can also help reduce overall costs, so you can save money towards your first road trip.