Life can be expensive for a driver – especially when you're thinking of how to buy a car and save money. Chill out and take the back seat for now, we've got some tips for you.
What
to look for when buying a car
Buying a new car might be a nice-to-have, but don't limit yourself. A new car loses about half its value in the first 3 years on average anyway, so buying an older car can be much cheaper and more bang for your buck.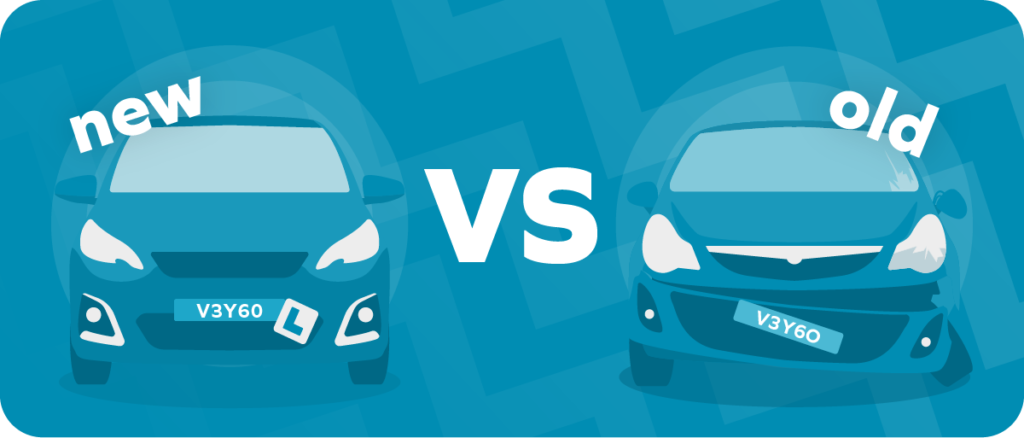 The cheapest cars to run
When you buy a car, it's not just the cost of the car itself. There are lots of other things that can weigh you down, like road tax, efficiency and insurance. If you're doing some research and need some help on understanding insurance terms, have a look at our car insurance jargon buster.
Hybrid cars are a good example of a car that costs more to buy, but is cheaper to run. Nowadays with all the technology advances, you can buy all sorts of hybrid cars, from small nifty cars to the ones that have some swagger.
Stay with us though. There's more to finding the cheapest car to run than just splurging on a hybrid.
Small engine cars
When you buy a car, one thing that can cut your costs is if it has a smaller engine. The bigger the engine, the more fuel that's burned. Also, if you're looking for an eco-friendly option, a smaller engine is the one for you.
Think about why you need to buy a car though. If you need it for lots of high speeds and motorway drives, a small engine may have to work harder and burn more fuel too.
Should I buy a diesel car?
It depends. If you're looking for the cheapest car to run, petrol cars are usually cheaper than diesel cars. Diesel itself usually costs more at the pump as well, but sometimes they can have better fuel efficiency.
Manual vs automatic
Switching those gears can get tiring after a while and stalling at the traffic lights is a known pet peeve. But if you're looking at manual vs automatic cars in terms of their costs, manual cars are definitely a winner. Sorry to break it to you.
Then again, automatics can turn out to be more fuel-efficient in the long run, so they can be a winner too. That's because usually they 'know' the best gear you should be in and over time that can bring you some cost benefits. Nice.

Car maintenance
Is the car you want to buy worth it? Car maintenance can be another way you might have to splash the cash. Check the car's C02 emissions, mileage, service costs and do your homework before you make a decision.
Once you've got your car, keeping on top of your car maintenance will save you money in the long run. Check out our article on the essential car maintenance checklist.
Black box
insurance
Long story short, it can help lower your costs, especially if you've just passed your test. Check out our article all about telematics and black box insurance.
What is the cheapest car to insure?
Like we mentioned, it's not just the car itself you'll have to pay for. Insurance can be quite hefty too. Usually the cheapest cars to insure have something in common – they're small. So yes, smaller cars are normally cheaper to insure than your average seven seater, as you might have guessed.
Insurance group
s
According to the Association of British Insurers (ABI) 10% of a young driver's salary is spent on car insurance. Cars are split into groups from 1–50, with group 1 typically being the cheapest to insure and group 50 being the highest. You can find out more information at Thatcham research.
It's a good idea to check the insurance group of the car you want to buy. Even if you've found a cheap car, the insurance may be a little out of your price range. We thought we'd save you some time by running through insurance groups for the top 5 most popular cars for learners, according to our learner driver report.
Ford
F
iesta
insurance group
s
Ford

F

iesta

Style 1.2L Manual 80bhp

2012

–

7E

Ford Fiesta Zetec 1.2L Manual 80bhp 2016

–

9E

Ford Fiesta

ST Line Eco-Boost 1.0L Manual 99bhp 2017

–

10E
Vauxhall
C
orsa
insurance group
s
Vauxhall

C

orsa Design VVT 1.4L Manual 89bhp 2014

–

6E

Vauxhall Corsa Diamond VVT 1.4L Manual

89bhp 2017

–

7E

Vauxhall Corsa Elite VVT 1.4L Manual 99bhp 2016

–

11E
Volkswagen
P
olo insurance group
Volkswagen Polo

Bluemotion

Technology 1.0L Manual 59bhp 2014

–

7E

Volkswagen Polo

Beats MPI 1.0L Manual 74bhp 2016

–

10E

Volkswagen Polo Match edition

TS

i

1.2L DSG 89bhp 2016

–

15E
Volkswagen
G
olf insurance group
Volkswagen Golf

Twist 1.4L Manual 80bhp 2010

–

8E

Volkswagen Golf S TSI BMT 1.2L 104bhp 2012

–

11E

Volkswagen Golf

Match

TSi

1.0L Manual 113bhp 2018

–

13E
Ford
F
ocus insurance group
Ford Focus

Titanium X

Ecoboost

1.0L Manual 99bhp 2014

–

10E

Ford Focus Zetec edition

Ecoboost

1.0L Manual 99bhp 2017

–

1

1E

Ford Focus Style

Ecoboost

1.0L Manual 99bhp 2014

–

11E
Remember, the insurance groups for cars will change depending on engine size, year, model, fuel type and more, so check out this insurance group checker for your car.
Cars that hold their value
Over time, your car can drop in value pretty quickly. Yikes. But there's some good news. Some models tend to hold their value more than others, and that means you might get more for your money if you eventually sell it. This might be important for you, especially if you're planning on selling your car after a few years. Check out this car depreciation calculator to help you figure it out.
Need to pass your test before you can start looking to buy a car? Get some extra practice between lessons with our learner driver insurance. Or if you've passed your test and are buying a car, you might need some temporary insurance to drive your new car home. Head over to us and get short term insurance from 1 hour to 60 days to get you on the road in minutes.