5 minute read
Car Sharing
Guides
Driving in a bus lane
Everything you need to know about driving in a bus lane We're guessing you're here because you're worried about, or have already been caught driving in a bus lane. It can be confusing knowing when it's ok to cross into this lane,…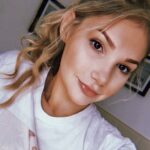 Everything you need to know about driving in a bus lane
We're guessing you're here because you're worried about, or have already been caught driving in a bus lane. It can be confusing knowing when it's ok to cross into this lane, especially if you don't know the area. You've come to the right place if this is you, as we've got everything you need to know about driving in the dreaded bus lanes.
How do you know if it's a bus lane?
Starting off simply, being able to spot a bus lane should help you worry less about accidentally driving through one. The Highway Code says they'll be clearly marked out by dashed and solid white lines. The words 'bus lane' will also be marked on the road.
The solid white line marks the edge of the bus lane, and you can't cross over this in operation hours. While the dashed lines will show the start and end of the lane. Dashed lines are also used to show where you could cross over into the lane if needed. Like turning left or into a loading bay for example.
When may you drive a car in a bus lane?
As you now know, bus lanes are outlined by road markings, which help tell you if any other vehicles can cross into them. But unless they indicate you can do so, you shouldn't enter a bus lane during its operation hours.
The lane's operating time will be shown on a blue sign, saying Mon-Fri 7:00-10:00am for instance. Some blue signs will have no times showing, which means they'll be in operation 24 hours a day. Bicycles and taxis can also use bus lanes if they're shown. So overall it's worth adding this to your road sign revision list if you're a learner driver.
You should keep in mind that there are some occasions where you can use the bus lane, like these;
If an emergency vehicle is approaching
If there's an obstruction in the road
To avoid an accident
You'll still need to make sure you leave the bus lane as soon as it's safe to do so though.
What's the penalty for driving in a bus lane?
If you think you might've accidentally driven in a bus lane, you're probably wondering what sort of penalty to expect.
If you've been caught driving in the lane illegally on CCTV, you'll be posted a Penalty Charge Notice (PCN). A standard charge of £90 will be issued to the registered keeper of the car. However, you can pay within 14 days of the letter's issue date to get a 50% discount on the charge. So if you can, try to pay as soon as possible after getting the letter.
Some drivers won't realise they've driven in the lane until the brown envelope comes through their letterbox. But if you've already had it, you can pay your PCN here.
What happens if you don't pay your PCN on time?
If the PCN isn't paid within 28 days of the issue date, a Notice to Owner letter will be sent out. This will give the owner another 28 days to pay before they're given a Certificate Charge. This charge can increase the fine from £90 to £135. So it's best to pay as soon as you can!
Do you get points for driving in a bus lane?
You'll be glad you hear that you won't get any points on your license for driving in a bus lane, and a PCN won't affect the price you pay for car insurance either. So that's a bit of good news for you at least.
However, if you're wondering how points could affect you in general, here's what you need to know about provisional licenses and penalty points.
PCN appeal – can you do it?
Some of us might feel we've been wrongly penalised after getting a PCN in the post. When this is the case, you can make an appeal to an independent tribunal. You can only do this if you've already tried making a formal challenge though.
As well as thinking you definitely haven't driven through a bus lane, there are a few reasons you might consider making a challenge or appeal:
You're not the registered keeper of the car
The penalty charge is more than the relevant amount
The car was used by someone without your permission
If you make the challenge within 14 days of getting the charge notice, the 50% discount will be extended for you while your challenge is looked into. If you're successful, your PCN will be cancelled and you'll get another letter through the door to let you know.
If it's unsuccessful though, you'll still need to pay. This is why getting your challenge in within 14 days is the best strategy to take, otherwise you'll have to pay the full amount without a discount.
New bus lanes are on their way
You might've heard of the new bus strategy in England, which is being brought in to make using the buses easier and more efficient. The plan is to invest £3 billion into a bus reform. It should mean we see more buses running for more hours of the day, where you can use contactless payment with lower ticket fares.
It could mean the bus lanes will have longer operation times, so we'll have to keep an eye out for any changes that could affect how we drive. Although, now that more buses should be out and about soon, you could think about hopping on one from time to time if you're still feeling nervous about being fined while driving.
Temporary car insurance
If you're keen to get out on the roads now that you've got the info you were after, we might be able to help you out. Run a quote with our temporary car insurance or learner driver insurance and be on the road in minutes.