A toucan crossing is one of the four types of pedestrian crossings you'll find on UK roads. Toucan crossings are there to help both pedestrians and cyclists safely cross the road. They have smart sensors to detect when people are crossing the road or waiting to cross the road.
If you google "toucan" you'll see a brilliant looking bird with a long, colourful beak. We've heard that this name was chosen not because of these cute little birds; but because toucan crossings are used for both pedestrians and cyclists, so "two can" cross together. That's right. Simply because "two can" and "toucan" sound similar. We couldn't believe it either.
Who may use a toucan crossing?
Cyclists and pedestrians are allowed to use toucan crossings. This is one of the possible questions you could get asked on toucan crossings in your theory test.
Here's our tips on how to pass your theory test.
Why is a toucan crossing different than other crossings?
The key difference about toucan crossings is that they are used by both pedestrians and cyclists. They're usually wider than other crossings to make room for both cyclists and pedestrians.
They are generally part of cycle routes which means that cyclists don't have to get off their bike before crossing. Whereas on all the other 3 types of pedestrian crossings, cyclists should dismount before they cross the road.
Like a puffin crossing, toucan crossings use smart sensors to detect when people are at or on the crossing. We've got a whole guide on puffin crossings if you want to better understand the difference.
Toucan crossings, like pelican crossings, have a yellow and black box with a button you can press to wait for the signal. However, there's a key difference. On a toucan crossing, there is a green bike alongside the green walking man. Pedestrians and cyclists will see the green signal together.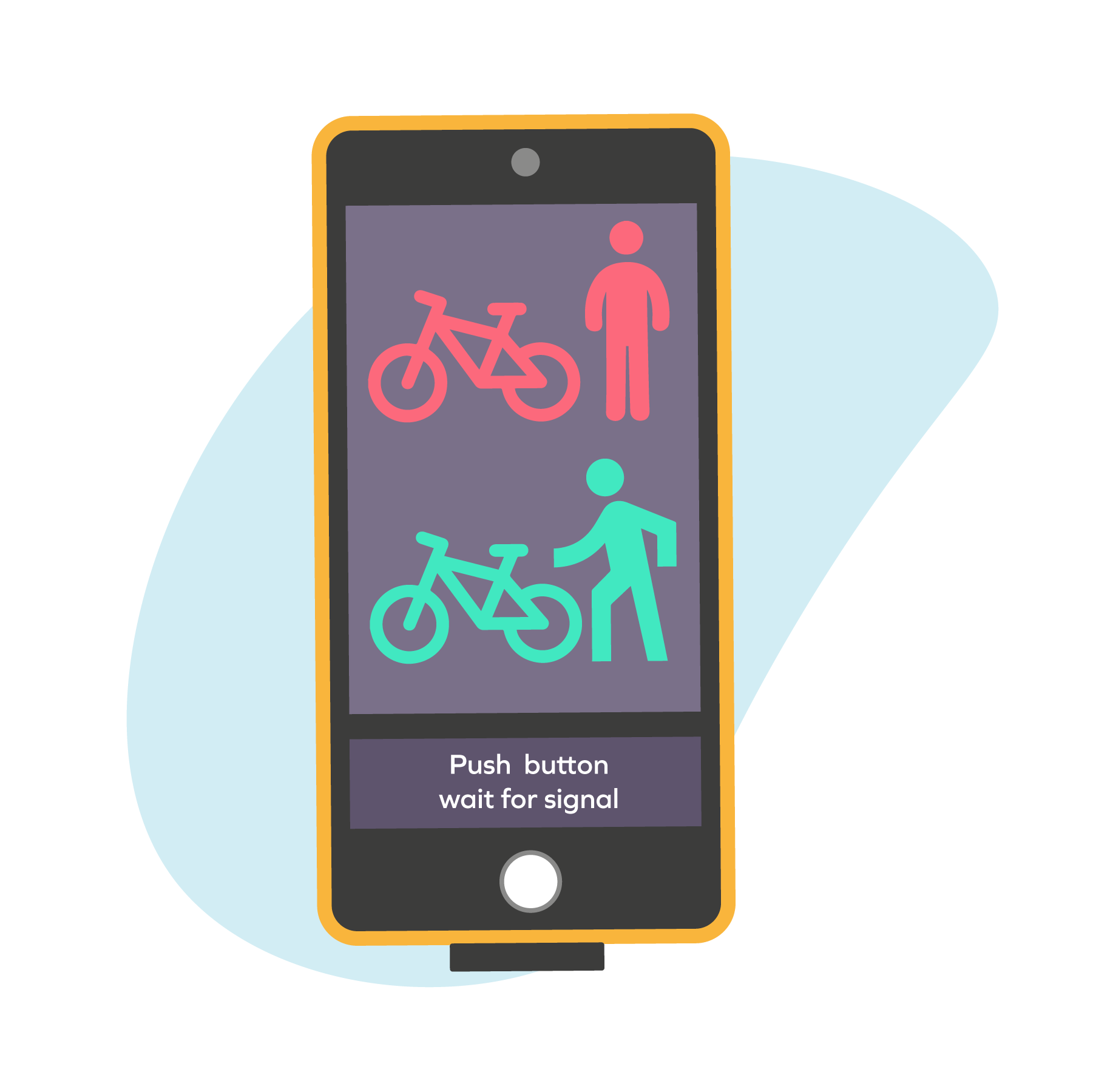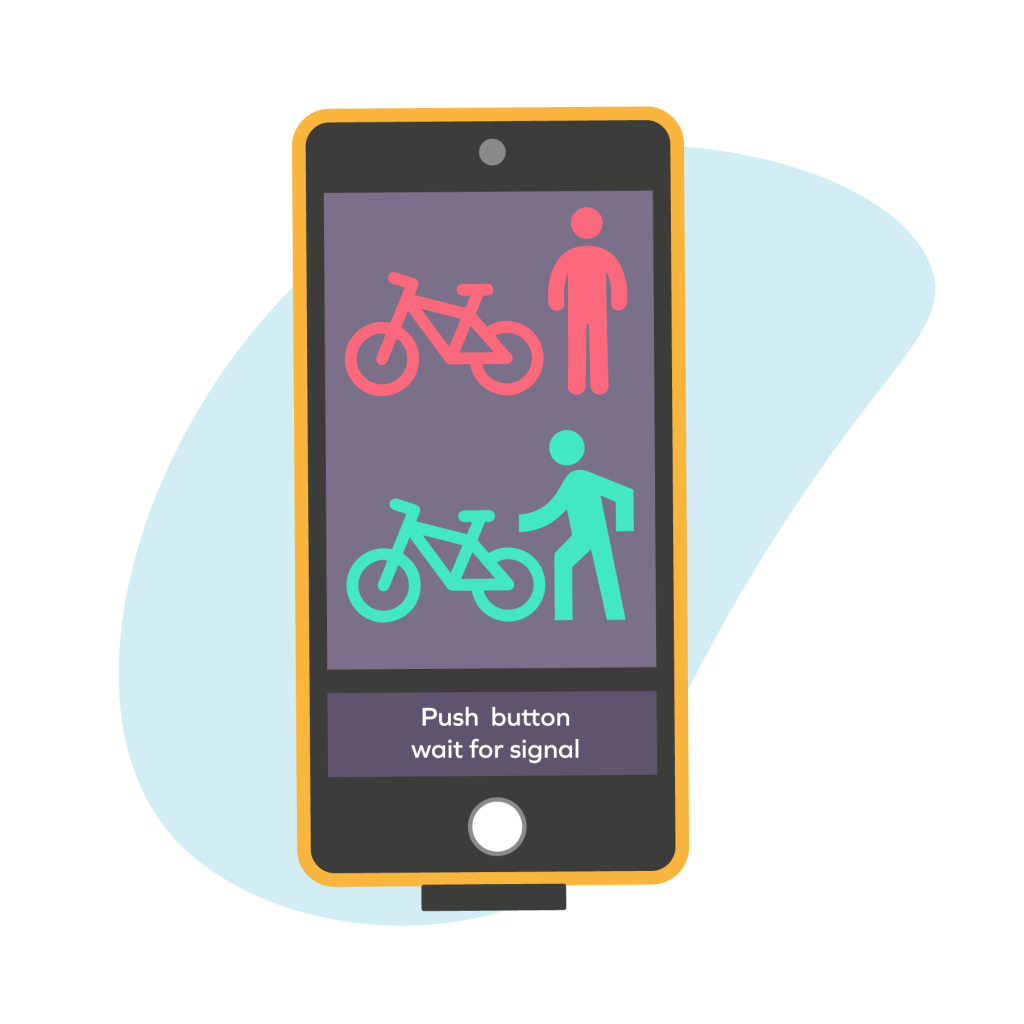 Toucan crossing lights
The toucan crossing lights will change when the pedestrians and cyclists have finished crossing the road, rather than being controlled by pre-set intervals.
While the traffic lights are on red, pedestrians and cyclists will see a green signal. While the traffic lights are on green, red and amber and amber, pedestrians and cyclists will see a red signal.
The traffic light sequence for drivers is the same as the normal traffic light sequence. There is no flashing amber because of the use of the sensors. The traffic light sequence goes from green to steady amber.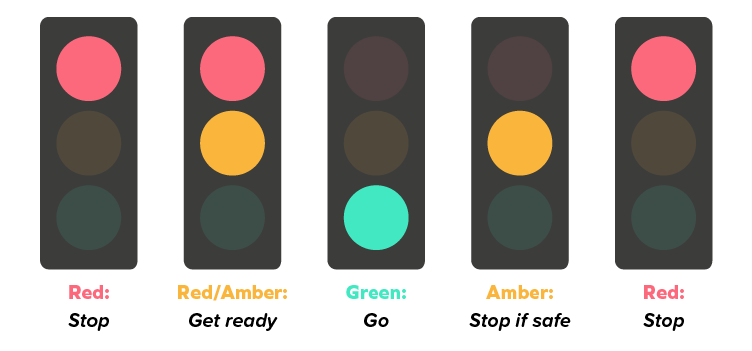 Toucan crossing rules for pedestrians and cyclists
When a pedestrian or cyclist approaches a toucan crossing, they'll press the button on the box and wait until the green man and bike light up. While the green light is illuminated, the crossing will usually make a beeping sound to signal to those that are visually impaired. The sensors will pick up once the crossing is clear and the green man and bike will turn to red.
Toucan crossing rules for drivers
If there are pedestrians waiting at the crossing or the lights turn to steady amber, check your rear-view mirror, slow down and prepare to stop.

Remember that toucan crossings are wider than most pedestrian crossings. Make sure you stop before the stop line to avoid blocking the crossing.

Do not park on the zig zag lines on either side of a toucan crossing. There are

parking restrictions

here to make sure cars don't block drivers view of pedestrians on the crossing.

You're not allowed to overtake vehicles on a toucan crossing (although you can overtake cyclists!)
Learning to drive?
It's important to know how to recognise and approach a toucan crossing to prepare for your driving test. What better way to prepare then to get out on the road and practice? With our learner driver insurance, you could practice with a friend or family member outside of your driving lessons. Get cover from 2 hours up to 180 days and be on the road in minutes.