3 minute read
Car Sharing
Lifestyle
7 Times Driving Trumps A Taxi
There's a time and a place for catching a taxi, but picking up or dropping off your favourite people isn't it.
Some people are just special to us, and we owe it to them to go above and beyond to show we care. Flowers and chocolates are great, but our time is the most important gift we can give. That's why sometimes, driving them yourself trumps letting them get a taxi.
Here's a few times when offering to drive instead of letting your loved one go it alone in a taxi is a great way to show you care…
1. Waving off your bestie 👋
They're your BFFL. They've moved away to the big city to live their best life, but for one glorious weekend they've come home to visit. You've caught up, shared gossip, and gotten a bit emotional. Alas, the weekend has passed in the blink of an eye and it's time for them to leave you (again). A luxurious five hours on the National Express awaits them, so you suggest they forgo a taxi and let you drive them to the bus stop to ward off the separation anxiety just 20 minutes longer.
Source: Giphy
2. Your grandparents are coming to stay👵👴
Months of cringe-worthy Skype calls have led to this moment – Nan and Grandad are coming to stay for a whole WEEK! Home-made trifles and endless Werther's Originals are on the cards, but first you have to prove your worth as the Golden Grandchild by picking them up from the airport (as well as their 40kg combined luggage). It's a 3 hour round-trip, but that won't matter when they give you a big ol' hug!
Source: Giphy
3. Your friend's big night out
Your friend has been going on and on about her big 'work night out' all week. What will she wear? Should she stick to soft drinks? Tonight's the big night, and lo and behold it's 2am, you're in bed, and you're rudely awoken by her blowing up your WhatsApp. She's finished off a bottle of table wine and can't get in a taxi. She needs to escape before her colleagues realise how drunk she is – designated driver, to the rescue!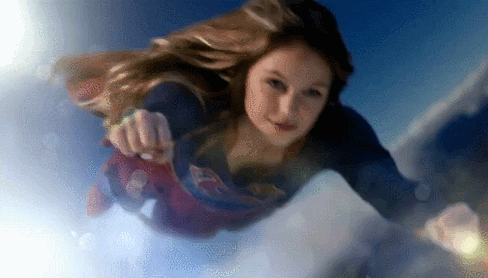 Source: Giphy
4. Proving you're a top babysitter
You've finally been deemed trustworthy enough to have your niece or nephew overnight. You've been dreaming of this moment since the day they were born, and today is your day. Instead of letting dad drop them off after nursery, you insist on picking them up yourself. Clean the car out, put together an appropriate playlist, and make sure you know how to put in the car seat – a night of non stop Paw Patrol and Peppa Pig awaits.
Source: Giphy
5. The trip to your favourite show
You booked the squad's tickets. You've memorised every line. The last 6 months of anticipation are almost over – tonight's the night! You've saved some cash for a programme and some merch, but a taxi ride just doesn't seem right for getting you all to your favourite show. Taking everyone in a car to have one last group recital during the drive can't hurt, can it? I am not throwing away my shot!
Source: Giphy
6. Proving that you're more than just their type on paper😍
We all have subtle ways of letting someone know we have a crush on them. The person you like is travelling out of town and has mentioned to you that it's a long and boring journey. Could you be their knight in shining armour by offering to drive them instead? Who said chivalry was dead?
Source: Giphy
7. Your grandparents are going home
You've gained a solid three stone this last week and played more bingo than you ever thought possible. The week has been filled with unconditional love, questionable presents, and the expected snide remarks about your cool new septum ring making you look like a bull. It's always sad when they leave, so cancel their taxi and make the most of the drive back to the airport. And remember to smile and nod at Grandad's tales of 'the good old days' for another hour or so.
Source: Giphy
---
Need to show someone you care by offering to drive? Borrow a car from a friend or family member. It's a good financial alternative to getting a taxi, and you can't put a price on quality time spent together. With Car Sharing Insurance, you can borrow a friend or family member's car when you need to step up and get behind the wheel.
Just make sure you have an uplifting playlist ready for the drive back…