We all have our dream cars, many of which are often among the fastest, most powerful and most beautifully designed in the world. The concept of supercars is an ever-evolving one, with only the fastest and most exclusive cars on the market qualifying, but which supercars have captured the world's attention the most?
We analysed the average searches per month for 55 different supercars in each country around the world, in the hopes of finding the most popular dream machine.
While well-known manufacturers such as Bugatti, Ferrari and Lamborghini all make the list, there are a few surprises when it comes to the most popular of them all!
Check out the map below to view the most searched supercar models around the world!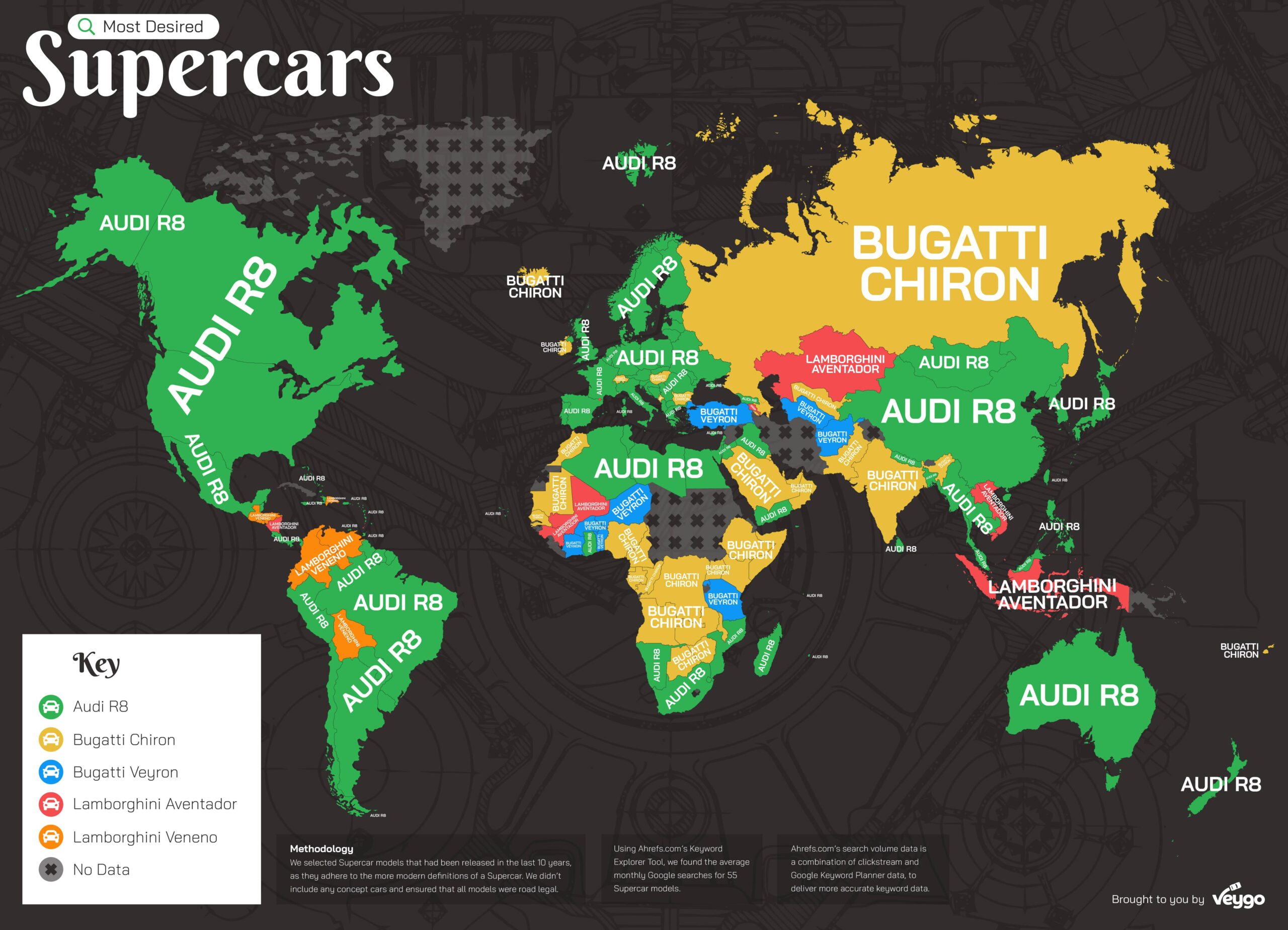 ● The Audi R8 dominates the map, coming out on top in 95 out of 169 countries. (Territories were excluded, as were countries with low search volume data.)
● Although Audi, Lamborghini and Bugatti have the monopoly on the most popular cars, closely behind on total search numbers are the McLaren 675LT, Ford GT and Ferrari 458.
● All the most popular manufacturers; Audi, Bugatti and Lamborghini, are owned by Volkswagen Group.
Methodology
We selected supercar models that had been released in the last 10 years, as they adhere to the more modern definitions of a supercar. We didn't include any concept cars and ensured that all models were road legal.
Using Ahrefs.com's Keyword Explorer Tool, we found the average monthly Google searches for 55 Supercar models.
Ahrefs.com's search volume data is a combination of clickstream and Google Keyword Planner data, to deliver more accurate keyword data.
The full car list, extra findings and full search volume research can be found here.